It has been a while since I posted!! So much going on I wish I could stop for a couple seconds.....
so this card has been done for at least a week, and I am just now getting to post =0)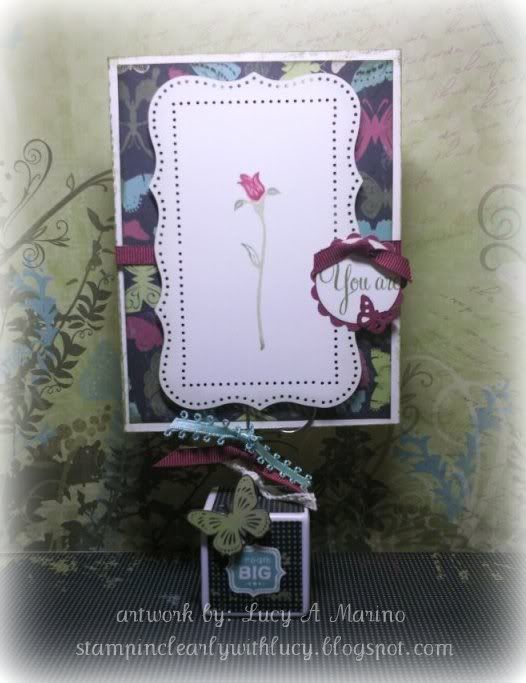 I got this photo holder from Christmas Tree Shop for $1 and I covered the sides with Wings paper .
I added:
Vineyard Berry Ribbon, Juniper Ribbon (from Creative Basics Wings X5812) and Crocheted Colonial White ribbon(Z1126).
I cut a butterfly out of the paper and 3d'd it.
Used Martha Steward's double border butterfly punch. Used one of the butterfly's from that border.
Wings Level 2 Paper Pack X7135B
Rosy Regards My Acrylics stamp set B1369